Willow Pack Baskets with Tyler Lavenburg
October 20, 2022
@
10:00 am
–
October 23, 2022
@
4:00 pm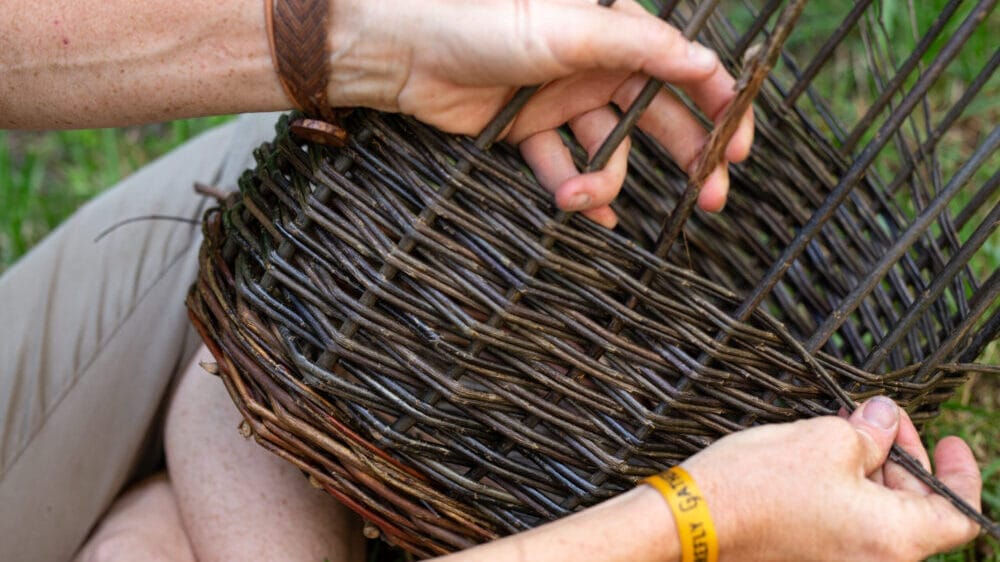 Willow Pack Baskets Workshop Description
Welcome to the wonderful world of Willow! The weaving of willow baskets is a tradition historically practiced throughout much of the world, with archeological evidence dating Native American pack baskets to 900 BC, and is one of the most common craft practices throughout all of Europe. Willow is incredibly strong, beautiful, and rich in ethnobotanical relationship to human history. In this four-day workshop, we will use the "stake and strand" style to weave up some fabulously durable pack baskets made from locally grown varieties of European basket willow.
Class Schedule Overview:
Day One: Get settled in, prepare materials, and make the base for your basket.
Days Two & Three: Add in the spokes to the base, and weave the body of the basket. Participants will learn a number of different weaves, including twining, randing, waling, slewing, and quite a few other fun techniques.
Day Four: Make basket straps using a combination of cotton webbing, bark tan leather, and raw deer hide. You will leave with a beautiful, one-of-a-kind pack basket ready for any adventure!
This class requires a good bit of hand strength and determination; be prepared to focus and work long hours. Please bring a sharp knife, a pair of garden pruners, and a blanket or chair to sit on.
Photos by Parker Michels-Boyce at the 2022 Firefly Gathering.
Willow Pack Baskets Workshop Details
This 4 day class will be held outdoors in a covered space from Thursday, October 20 to Sunday, October 23 in Weaverville, NC.
All levels of skill welcome. It is super helpful if you have woven even one basket before, but not necessary. Willow does require significant hand strength. Minimum age is 16.
Tuition includes the $150 materials fee.
Class Session Schedule (click for more info)
Thursday : 10am – 5:00pm
Friday: 9:00 am – 5:00 pm
Saturday : 9:00 am – 6:00 pm
Sunday: 9:00 am – 4:00 pm
Plan on arriving between 9:30 am and 10 am on Thursday. Please don't arrive earlier than designated times.
Amenities/Camping Information (click for more info)
This is a special class offering that will be held at Shelterwood Cove in Weaverville, NC–which is the home of lead instructor, Tyler Lavenburg, and several others. He and his partner own 45 acres of beautiful mountain land, abounding with lush forest, clean springs, and abundant gardens.
Some students may choose to rent a nearby airbnb, rent a hotel room, or commute if they are local. Onsite camping is also available for a small fee. More details about lodging options will be provided in your registration confirmation email.
Food is not provided as part of the class. Everyone is responsible for their own meals throughout the weekend. We also strongly recommend that you bring snacks since we'll be working hard. Students will have access to an outdoor kitchen with propane stoves. Please bring your own cook pots, pan, and utensils.
About the Instructor
Tyler and his family align their life with the cycles of the seasons and the bounty of the wild. They harvest and utilize as much as they can from the gardens and forests around them.
Over the years, Tyler has studied, apprenticed and taught at many traditional skills schools and events, including Wild Abundance, The Roots School, Living Earth School, Earthskills Rendezvous, The Firefly Gathering, Florida Earthskills, Whippoorwill, and others. He's worked with hundreds of children and adults through public and private schools, homeschool cooperatives, and special events.
Tyler has experience in many traditional crafts and skills, with a special passion for willow basketry. He tends around 30 species of European basket willow and plans to provide basket material and live cuttings to the Asheville community in the near future.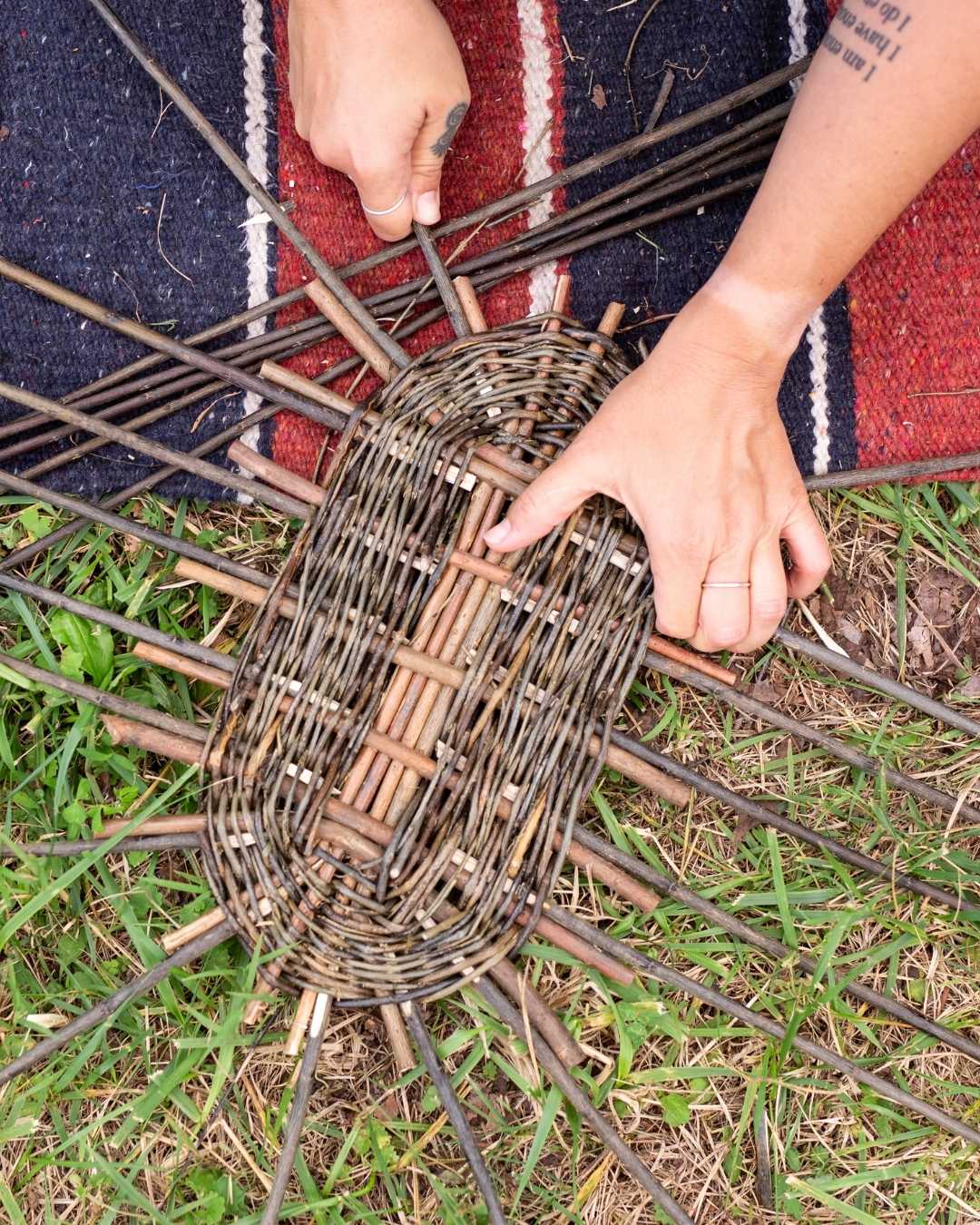 Equitable Pricing Model $625 – $350 (Class price includes the $150 materials fee)
In order to make our workshops more accessible, we offer two price options for each class, with an additional Equity Discount for qualifying individuals. Please consider these options and select your price at checkout.
Sponsor Price $625: For those who have enough to share, thank you for being a Sponsor. This is an opportunity to contribute towards the cost of the class for someone else.
Standard Price $485: The Standard reflects one person's share of what it costs to produce the class and cover basic expenses.
Equity Discount $350: We offer an additional Equity Discount for those from the following communities who support reparations and/or an equitable redistribution of wealth and would not have access to this workshop without this discount:
Thank you for helping transform the world into a culture of abundance, resilience, and opportunity for all.
Which Price Option is Right for You?*
*Please check your pricing options before you register for your first Perennial Workshop. The pricing options are the same for all events, so you only need to do it once!
Related Events