Our Magnificent Trees: Identification, Uses, Folklore, and More with Luke Cannon
November 5
@
9:30 am
–
3:30 pm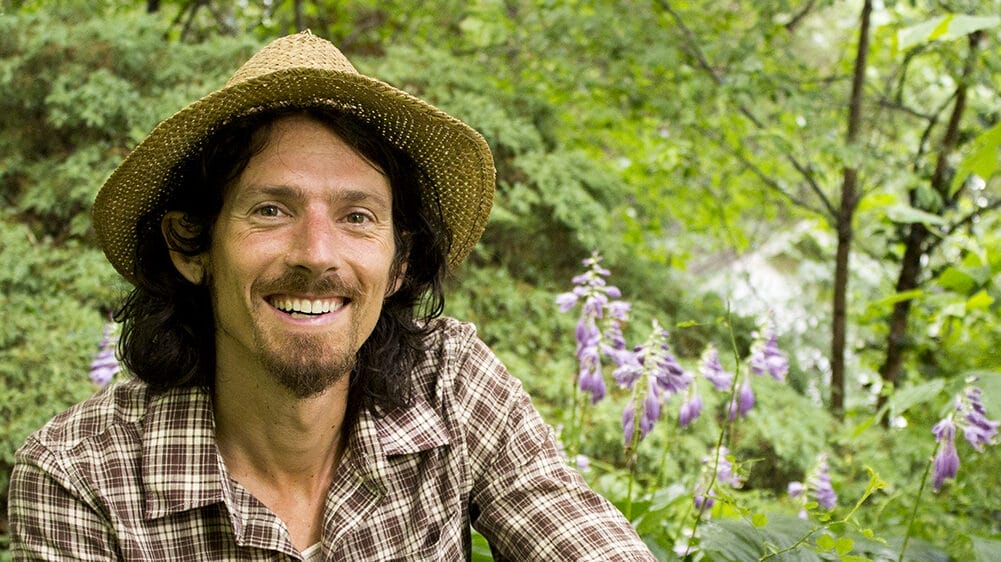 Autumn is a wonderful time for learning about the magnificent trees of our region and their incredible uses and folklore. Beyond being beautiful and inspiring (especially in the fall!), trees are foundational to the life and ecology of our forests and the wellbeing of our planet. As leaf mass and bramble fall into dormancy in a showy rainbow of colors, we are offered a clear and up-close look at tree growth patterns, bark colors and textures, and more!
Magnificent Trees Workshop
Join longtime Firefly Gathering instructor Luke Cannon for a guided walk in the wilds. In this all-day workshop, beginner to intermediate tree enthusiasts will:
Explore Tree Identification-even when they are naked! (i.e., no leaves, which is tricky)
Gain a naturalist's perspective on Habitats and Forest Ecology
Learn Edible, Medicinal and Utilitarian Uses of Various Trees
Hear Interesting History, Folklore and More in this Magnificent Tree Walk
Magnificent Trees Workshop Details
This class will be held outdoors on Sunday, November 5, 2023 from 9:30 am – 3:30 pm near Asheville, NC.
This class is geared toward beginner and intermediate tree enthusiasts. All are welcome. Minimum age is 12, persons under age 16 must be accompanied by an adult.
Participants should bring:
Clothes for staying warm and dry while hiking and sitting in the forest on and off trail.  
A magnifying glass if you have one.
Lunch, water. 
Feel free to bring a tree guide if you would like.
About the Instructor: Luke Cannon
More than a botanist, Luke Cannon is a long time pursuer and teacher of our astounding natural world. Over the last two decades, Luke has instructed numerous wilderness awareness programs and led hundreds of classes, walks and workshops.
An avid naturalist, he blends biological studies with ecology, animism, permaculture, survival skills, rural homesteading, and experiential education. He has taught for the North Carolina Arboretum, the Blue Ridge Audubon Society, Organic Growers School, the Finger Lakes Native Plant Society, the Asheville Mushroom Club, Wild Abundance, and the Appalachian School of Holistic Herbalism to name a few. In 2011 he founded Astounding Earth – dedicated to helping people deepen their relationships with the our living planet.
Luke currently lives in the mountains of North Carolina studying, teaching and living Appalachian Ecology and Animism. He offers regular public walks and workshops to share his knowledge and love of local plants, birds, mammals, mushrooms and ecology. Find out more at: www.AstoundingEarth.com
Equitable Pricing Model $105 – $35
In order to make our workshops more accessible, we offer two price options for each class, with an additional Equity Discount for qualifying individuals. Please consider these options and select your price at checkout.
Sponsor Price $105: For those who have enough to share, thank you for being a Sponsor. This is an opportunity to contribute towards the cost of the class for someone else.
Standard Price $70: The Standard reflects one person's share of what it costs to produce the class and cover basic expenses.
Equity Price $35: We offer an additional Equity Discount for those from the following communities who support reparations and/or an equitable redistribution of wealth and would not have access to this workshop without this discount:
Thank you for helping transform the world into a culture of abundance, resilience, and opportunity for all.
Which Price Option is Right for You?*
*Please check your pricing options before you register for your first Perennial Workshop. The pricing options are the same for all events, so you only need to do it once!
Related Events