Introduction to Birds & Bird Language with Luke Cannon
March 12
@
9:30 am
–
12:30 pm
SOLD OUT! Want to sign up for the waitlist? Fill out form below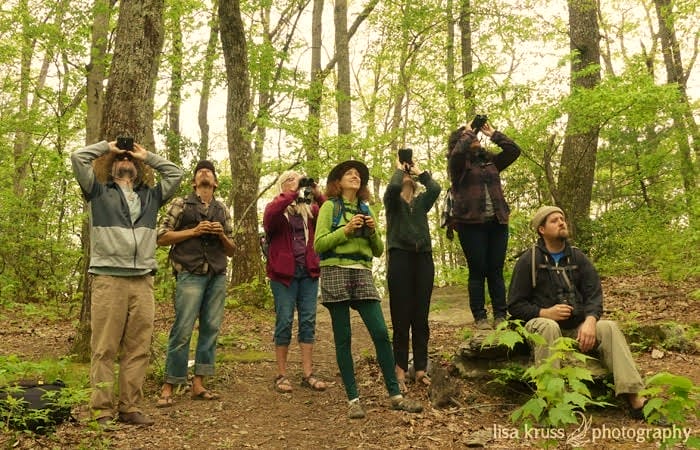 Bird Language Workshop
Join longtime Firefly Gathering instructor Luke Cannon on this exciting introduction to the amazing lives of birds! In this discussion-based class, Luke will share his knowledge about birds' incredible adaptations and how to interpret their vocalizations and actions to learn more about the world around us. Through storytelling and and deep peaks into their natural histories, Luke Cannon brings participants into a new depth of awareness, relationship and awe with the birds about us each day.
Topics discussed include:
How to See and Interpret Bird Language
Bird Predators and Defenses
Avian Senses/Super Powers
Bird Evolution
Bird Migration – Why and How
Nesting Strategies
Avian Ecology – Native Plants
Methods of Conservation
And many Fun and Fascinating Stories
This class will greatly widen your awareness of all that is happening in the natural world around you. You will leave with a deeper understanding of the daily lives of birds, the current challenges facing many species, practices for advanced observation and some ways you can help in bird conservation.
This class is created for both total beginners and advanced bird nerds.
Bird Language Workshop Details
This class will be held outdoors under a covered pavilion on Sunday March 12, 2023 from 9:30am – 12:30pm near Asheville, NC.
This class is created for both total beginners and advanced bird nerds. Age minimum is 13, students under 16 must be accompanied by an adult. Be sure to bring a bagged lunch, water, notebooks, warm clothes, and binoculars (optional).
About the Instructor Luke Cannon
More than a botanist, Luke Cannon is a long time pursuer and teacher of our astounding natural world. Over the last two decades, Luke has instructed numerous wilderness awareness programs and led hundreds of classes, walks and workshops. An avid naturalist, he blends biological studies with ecology, animism, permaculture, survival skills, rural homesteading, and experiential education. He has taught for the North Carolina Arboretum, the Blue Ridge Audubon Society, Organic Growers School, the Finger Lakes Native Plant Society, the Asheville Mushroom Club, Wild Abundance, and the Appalachian School of Holistic Herbalism to name a few. In 2011 he founded Astounding Earth – dedicated to helping people deepen their relationships with the our living planet. Luke currently lives in the mountains of North Carolina studying, teaching and living Appalachian Ecology and Animism. He offers regular public walks and workshops to share his knowledge and love of local plants, birds, mammals, mushrooms and ecology. Find out more at: www.AstoundingEarth.com.
Equitable Pricing Model $65 – $25
In order to make our workshops more accessible, we offer two price options for each class, with an additional Equity Discount for qualifying individuals. Please consider these options and select your price at checkout.
Sponsor Price $65: For those who have enough to share, thank you for being a Sponsor. This is an opportunity to contribute towards the cost of the class for someone else.
Standard Price $45: The Standard reflects one person's share of what it costs to produce the class and cover basic expenses.
Equity Discount $25: We offer an additional Equity Discount for those from the following communities who support reparations and/or an equitable redistribution of wealth and would not have access to this workshop without this discount:
Thank you for helping transform the world into a culture of abundance, resilience, and opportunity for all.
Which Price Option is Right for You?*
*Please check your pricing options before you register for your first Perennial Workshop. The pricing options are the same for all events, so you only need to do it once!
Related Events