Meet Lily Harlin, one of the creative hands behind Firefly Gathering's artwork. Her illustrations can be found on our flyers, t-shirts, and this year's new merch, including stickers and tote bags. An attendee at Firefly from the age of 8, Lily joins us in 2023 for her fourth year as a working Firefly Gathering artist.
In this interview, Lily shares more about her work, and how creative expression is a vital component of earthskills and co-creating a sustainable future. Read more from Lily below, and come experience the empowerment of art at Firefly Gathering this year, June 20-25, 2023! Learn more here. Be sure to follow Lily's work at ToadstoolTeaArt!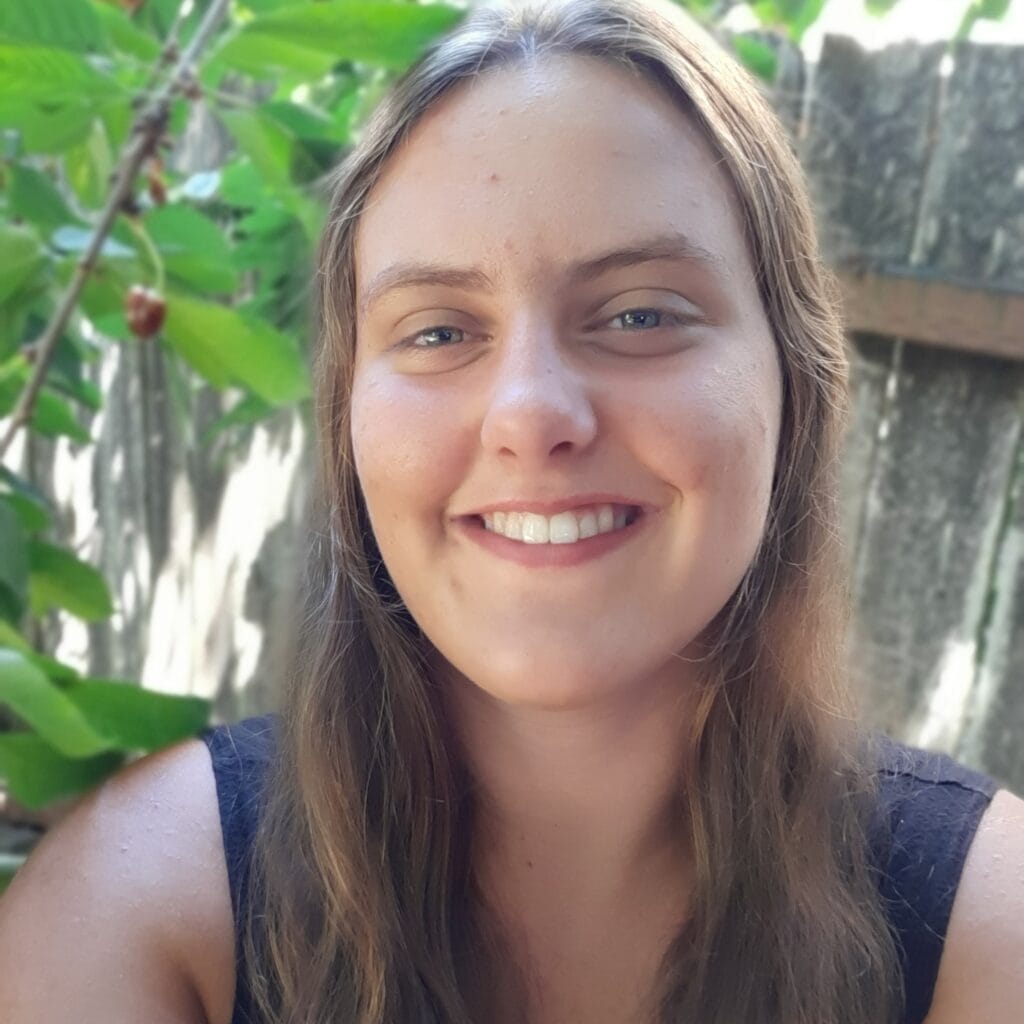 Q. As an artist, how did you get involved with Firefly Gathering?
I was raised in the Earthskills community, and have attended Firefly since I was 8 years old. The people that teach and create these experiences are people that I've known all my life. To me, it is closer to a reunion than a festival or job. While I have been attending the Gathering for over a decade, I've officially been doing design work with Firefly for four years now.
Q. What role do you think art plays in earthskills, and reconnecting to the earth, community, and self?
I think creative expression is very important for all three. I believe that this world needs a new perspective and way of governance. Creativity and imagination go hand in hand, and without the cultivation of both, how can we begin to imagine a better world? Every action starts with simple positive change, which can come in the form of creative outlets like art.
Lily Harlin's 2023 Flyer Illustrations
Q. Where are you from, and how does that affect your work?
Though I was originally born in Chattanooga, Tennessee, I spent the most important part of my childhood traveling the country. I saw many kinds of people and the way they create things. I have found my inspiration in the things I've seen, and the way my mind paints them in my memories.
Q. Tell us more about your creative path. How did you start?
I've been making art as long as I could hold a brush. My parents are both artists, and I grew up surrounded by it. I was always encouraged to pursue art by family and friends. A lot of wonderful people in the Earthskills community showed me how to express my creativity in dozens of ways. Teachers, especially Barron Brown and Nancy Basket, have given me skills that I use not only in my art but also practically in life.
Q. What is your creative process like?
If I start with a clear idea or concept, I will usually sketch out the layout and all the different subjects. Typically I will use a number of sketches or photos in reference. I also make a color pallet on some of the more complicated paintings.
For mediums, my personal favorites are ink and acrylic/oil paints. My dad paints with acrylic and watercolor, so I learned a lot from him. I am also in school for fine arts and studio arts. For the designs I do for Firefly, I use Procreate to make digital designs that are easier to print and reproduce.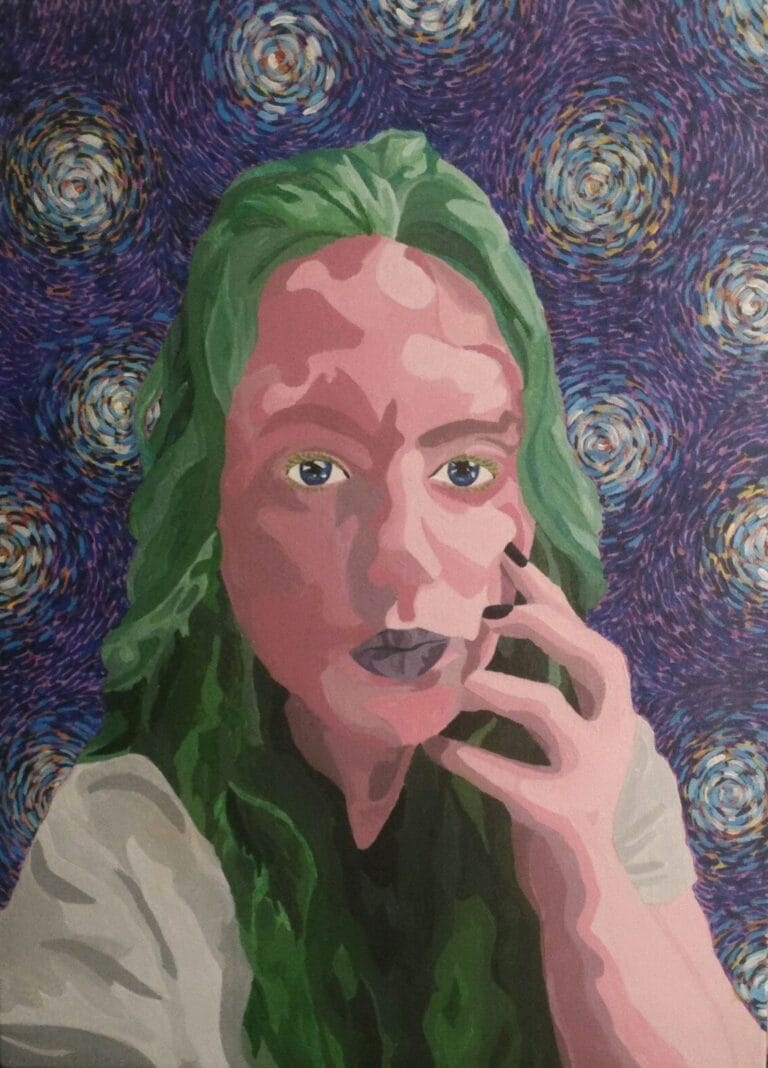 Q. What is next for you on your creative journey?
Next, I am hoping to finish my degree and work on my own style. I am still very loose in my meaning and content, and am constantly switching themes and mediums to learn as much as I can. I would like to move past the technical side of art and let my true self come through in my work.
Q. If someone is coming to the Gathering for the first time, what is your advice?
To try as many new things as you can, and be open to new experiences. It can feel intimidating to be surrounded by new people, but if you take the leap and make new friends, you won't be disappointed. Some of my favorite memories are from the nights around the fire hearing different songs from strangers becoming friends. Music is so important at these events, so being to share and appreciate each other's efforts can be so amazing!
Q. What do you think is the single most important thing folks can do right now to make the world a better place?
I believe we are at a very critical moment in our history, the world's, and the country's. Those who used to control us are clinging to their power as the new generations raise our voices. It is imperative that we continue to do so. Protesting the hatefulness that has shown itself in this country will only work if we all come together, so that's what we have to do.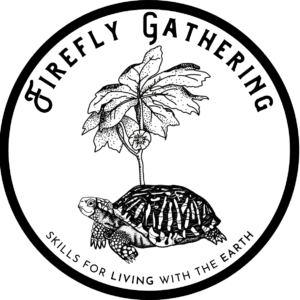 We are delighted to have Lily Harlin as one of the major artistic minds behind Firefly. In addition to our flyers and merch, you can see more of her work on her Instagram account ToadstoolTeaArt, and direct message her to inquire about commissions or freelance work. 
Ready to dive deeper into creative expression as a way to take action towards a more just and sustainable world? Join us this June 20-25th at the Annual Firefly Gathering for classes in weaving, natural dye, wood carving, metalworking, and more. Learn more here: Firefly Gathering.