Meet instructor Frea Forager of Wild Earth Crafts, joining us for her 8th year at the Gathering and second year as an instructor this summer. Inspired by the wealth and wellness experienced by living close to the natural world, Frea will be sharing her passion through wild food processing and weaving with foraged plants at the Gathering this year. 
In this interview, Frea shares her background in working with wild plants, and how foraging can enliven our minds and spirits. Read more from Frea below, and join her for her classes this year at Firefly Gathering, June 20-25, 2023 before online registration ends on June 17 (passes available at the Gate as supplies last; gate fees apply)!
Q. What draws you to teach classes in foraging, wild food processing, and wild weaving?
It's the fault of my soul! Hah! Like so many of us, foraging is in my bones. Foraging and crafting help me feel like myself, alive, and connected. It's treasure hunting, essentially.  Everywhere I go now, I am hunting for treasure, even while I'm driving my car.  It's about rediscovering, awakening, and honing those ancient, latent parts of our brain, the pattern-recognition parts, that we now rarely use in modern, civilized daily life. I want to inspire others to experience these parts of themselves, to experience this level of connection, meaningfulness, abundance, and wellness.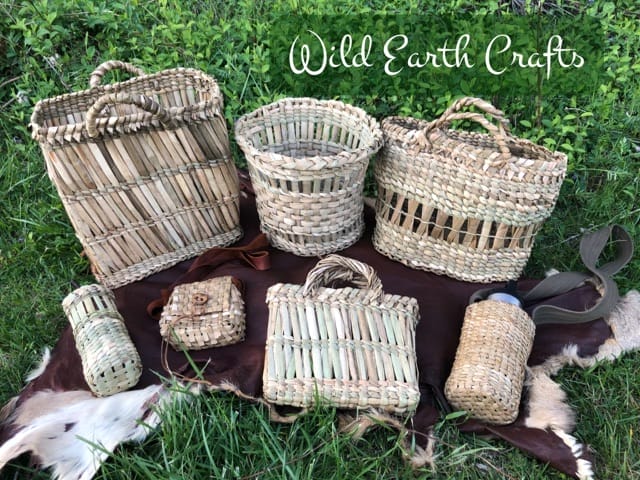 Q. How did you first become interested in these skills?
In baby steps. Since I was a little girl, I've always loved to be crafty and make things with my hands. Over time I have slowly learned more and more ways to forage for and use different plants and materials as food and craft supplies. Ultimately, I chose a life of freedom over money, which lead me to get my needs met by going to the woods more and the store less. I have now scrapped together an unofficial, honorary earthskills degree from books, the internet, and regularly attending earthskills gatherings like Florida Earthskills, Rendezvous, and Firefly Gathering for almost a decade.
Q. Was there an "Ah-Ha" moment on your path to teaching?
Yes, I was in my early thirties poor as dirt living in the woods and I realized I was richer than all the civilized people I knew. It was like this big secret almost impossible to share because I knew most people wouldn't understand until they got their own taste of the medicine.
Q. Why is it important for people to do Earthskills? Why should someone try foraging?
So they can experience a heightened sense of wellness and riches.  Ultimately, people should only do Earthskills if they want to, right? I don't want to push my values on anyone.  However, I believe there is always a standing invitation from the natural world for us to engage more fully with it. We can accept these invitations if/when we want to and are ready. The amount of wealth and wellness I experience from being a forager is unequivocal for me. Who I am is my testimony.
Q. What does The Firefly Gathering in particular mean to you?
In the past, I enjoyed attending the Firefly Gathering because out of all the gatherings in the Southeast, it had the most exciting lineup of class offerings.  That is still the case, but also there's more.  Firefly is unique in that it is intentionally organized and led by an amazing team of ferocious female and nonbinary leaders who have implemented brave and trailblazing decisions around land use and acknowledgments, racial equity and social justice work, and community building.  In the last nine years I have been attending this gathering, I have watched it blossom and grow into a creature full of integrity that is making true changes in the world. I enjoy the energy of this gathering and am proud and honored to be involved in it.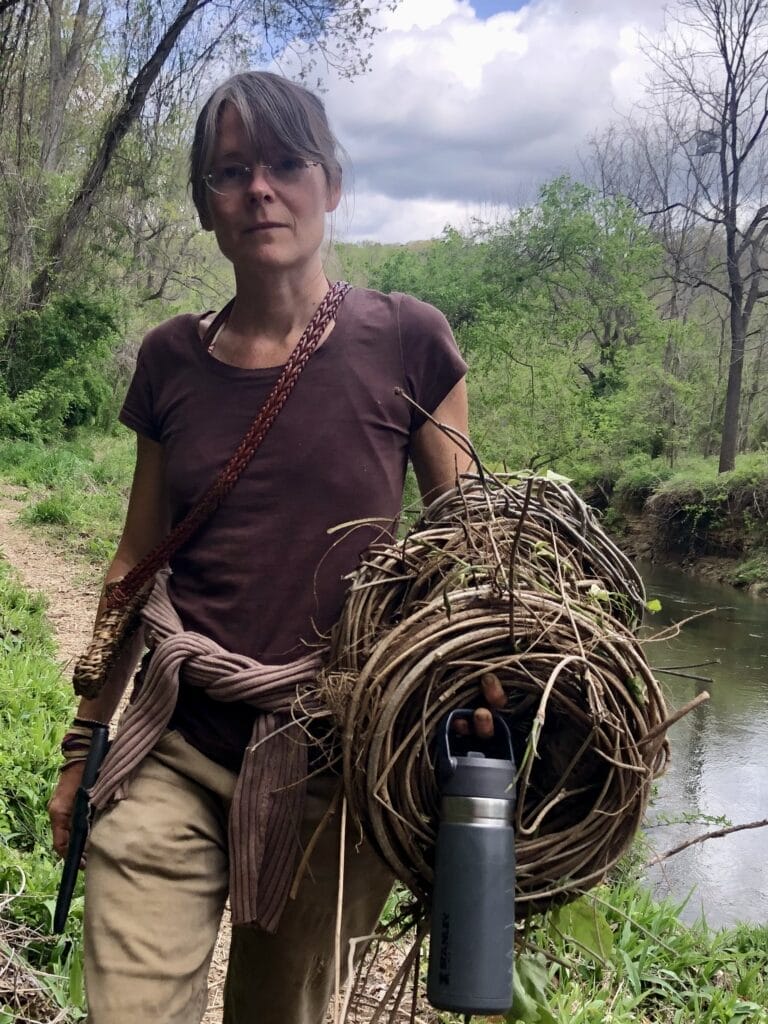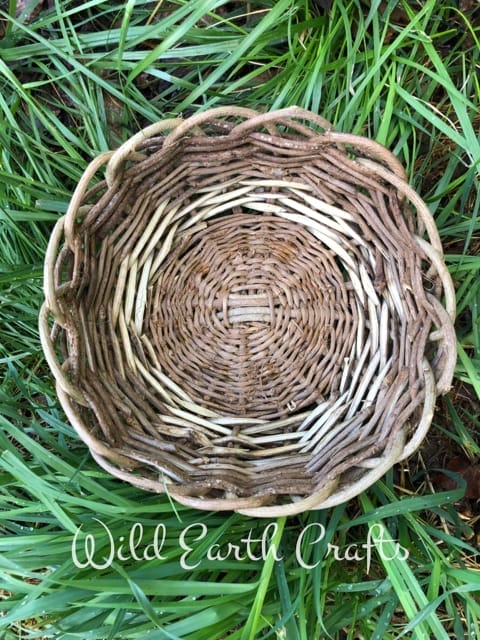 Q. What do you think the single most important thing folks can do right now to make the world a better place?
I believe the single most important thing folks can do right now to make the world a better place is to listen for, trust, and follow the wisdom in your heart.
Q. Where can folks learn more about your work and take classes with you?
Q. Finally, What are one of your favorite memories from an Annual Firefly Gathering?
Hanging out at the swimming ponds, going on plant walks, and many amazing craft classes!
Conclusion
We are delighted to have Frea at the Gathering, and for the skills and authentic passion she brings to our community. Check out Frea's class offerings at Firefly Gathering on our Live Class List, including Wild Weaving: Small Baskets, Cooking with Acorns, and Woven Willow Mini-Tray/Soap Dish. Register now to join her this June 20-25th at the Annual Firefly Gathering 2023.
Welcome back, Frea!